5k Color Run Vape Free Kids
WHERE
Fresenius Kidney Care - Gallipolis, OH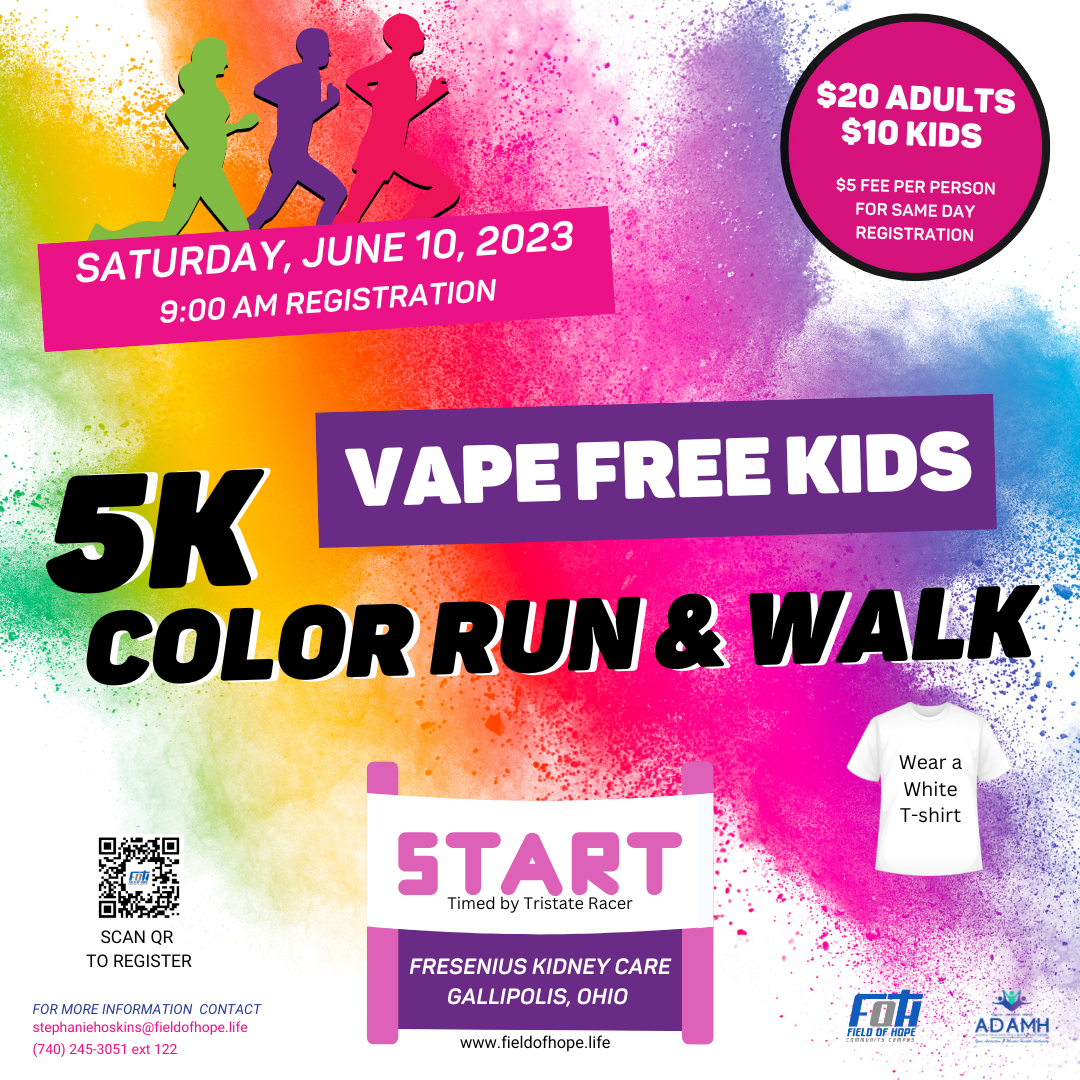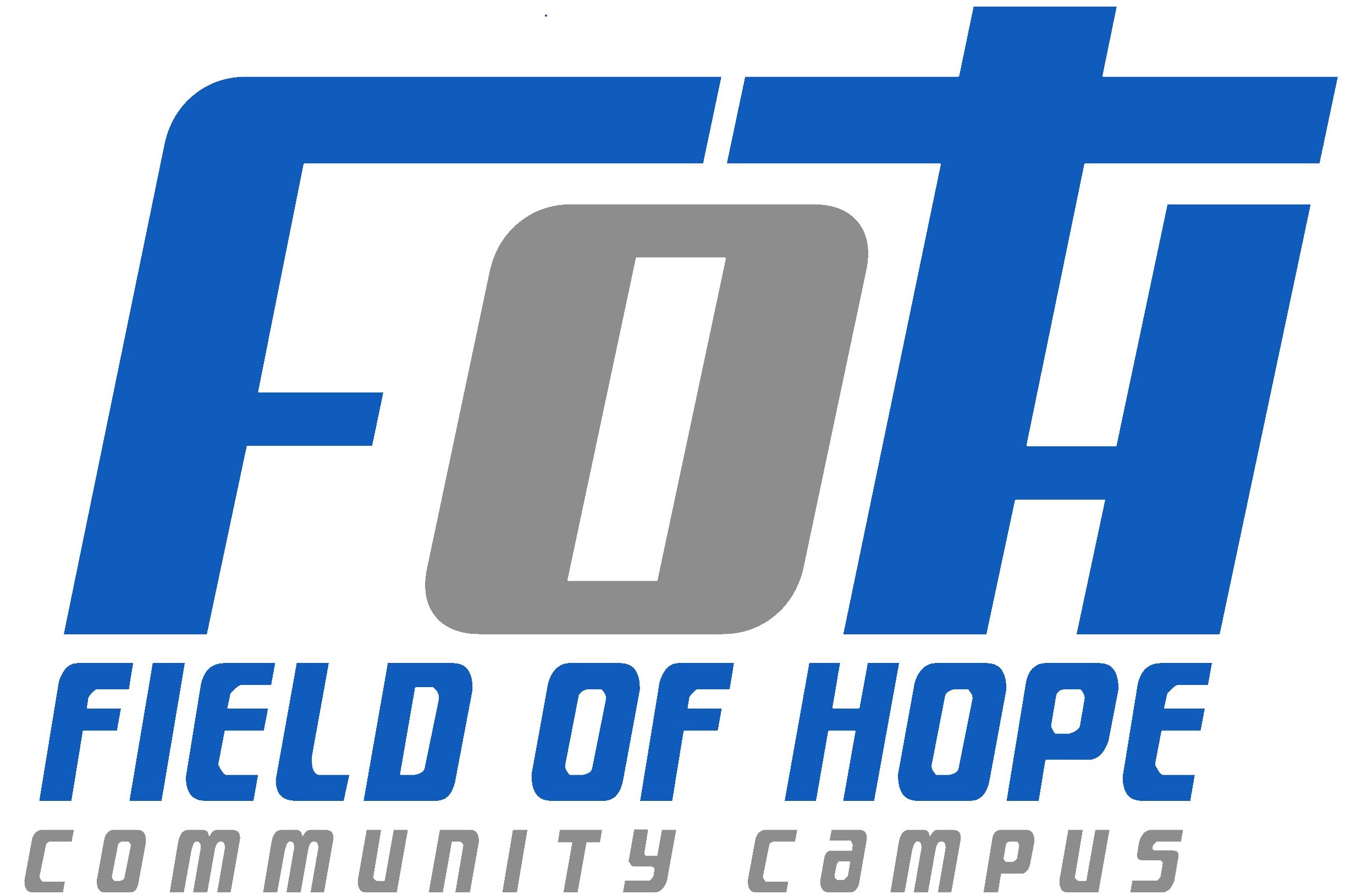 Course
A mild, flat, paved course.
Entry Fees
$20 for adults
$10 for kids 17 and under
$25 for adults & $15 for kids' day of race registration
Age Groups
14 and under, 15-30, 31-45, 45+
Awards
Awards will be given to1st place overall and first place in each age bracket.
Charity Information
The Field of Hope Community Campus prevention team is bringing the community together for a fundraising and awareness campaign to educate adults and youth about the dangers of vaping. Registration fees go toward ongoing prevention efforts to help local youth.
Field of Hope Community Campus and Gallia, Jackson, Meigs ADAMH Board is sponsoring this event.
More Information
During the Color Run, you will come in contact with powder color. We will provide sunglasses for eye protection and an extra cool experience. We encourage participants to wear t-shirts that best showcase their colors as they progress through the course. We do not provide t-shirts for this event.
This is a timed event.
Contact The Race Director
To prevent spam, we kindly ask that you do not use the form below for solicitation of any kind.