2023 Jan Dils Freedom Fun Run 5k
WHERE
963 Market St. - Parkersburg, WV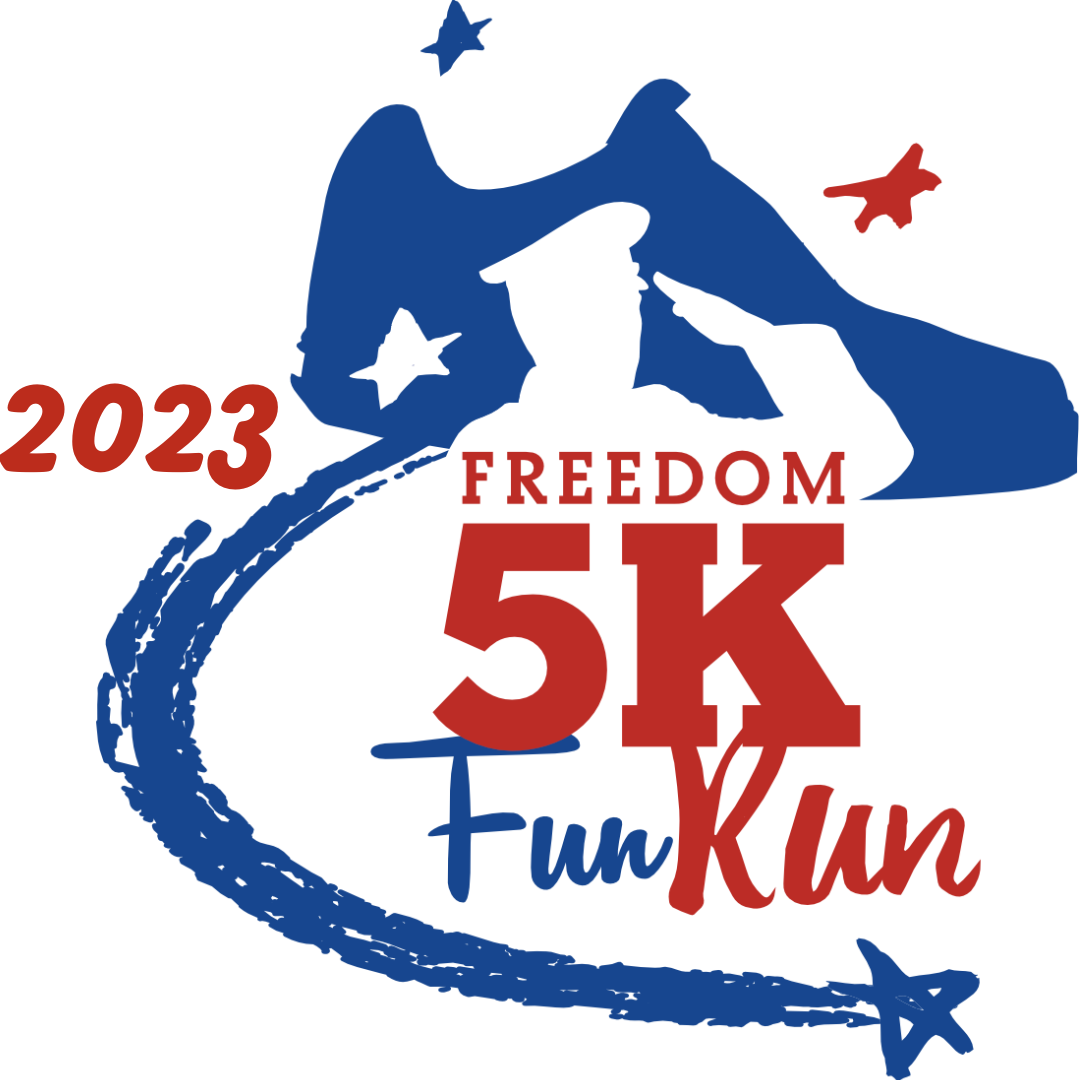 Course
The race begins in front of the Jan Dils office at 963 Market Street, Starting south on Market Street making a small CCW loop utilizing 9-1/2 Street, Avery and 11th Streets back to Market. It then makes a large CCW loop via Market Street going past the court house to 2nd Street, turning left onto Avery Street and then left on 18th and Market Streets, continuing on Market Street back to the start/finish area at the Jan Dils office.


Entry Fees
$20.00 Registration for either in person or virtual race.
Age Groups
Race Day Timeline
7:00 am - Registration Opens
Check-in/Packet pick-up
7:50 am - The National Anthem plays - make your way to starting line
8:00 am - Race Begins (Horn)
When racers are finished, there will be refreshments and entertainment in the Jan Dils, Attorneys at Law, parking lot.
Awards ceremony will begin 15 minutes after the race is concluded.
Veteran Award
Runners Awards
Walkers Awards
Spirit Award
Awards
Both In-Person & Virtual 5K participants
will be eligible for the following awards based on times.
FOR VIRTUAL 5K PARTICIPANTS - those who wish to be eligible for timed awards must use the ASICS RunkeeperTM App OR a similar fitness tracker app to record your race and provide the recorded proof of your finish time as a photo when submitting your results. Download a fitness tracker app, hit record, complete race, take a photo of finished results, and upload the photo of your results when posting your finish time on Race Roster. Those who fail to follow these instructions will be deemed ineligible for awards.
| | |
| --- | --- |
| RUN | WALK |
| Top Three Women | Top Three Women |
| Top Three Men | Top Three Men |
| Top Veteran Woman | Top Veteran Woman |
| Top Veteran Man | Top Veteran Man |
| Top Three Boys age 15 and Under | Top Three Boys age 15 and Under |
| Top Three Girls age 15 and Under | Top Three Girls age 15 and Under |
Make your run/walk even more fun and win one of this year's special awards!
To submit your photo(s), make sure to use the hashtag #JanDils5K on Facebook or Instagram!
Best "Furry Running Partner" Award! Bringing a running partner with fur? Awesome! Dress them up too!
Best Scenic Race Route Photo Award! If you participate virtually, show us where you're running! Whether that's in your house, on the beach, or in the woods!
Most Patriotic Selfie Award! Dress in your most patriotic colors, costumes, or outfits!
Best Family Fun Runners Photo Award! Is the whole family participating? Even better!
Best Community Participation Award! If you're bringing everyone from your team, group, or company, you're eligible!
Some awards will be announced at our in-person event, while others will be announced in our closing ceremony video the week after the event.
Charity Information
We Have Your Six, Inc's purpose is to advocate on behalf of U.S. military veterans, for the right to suitable housing, clothing, food, and healthcare. The organization is a resource to help all U.S. military veterans locate available services available to them, and also aid with emergency housing, clothing, food, and healthcare solutions for U.S. military veterans, as well as provide opportunities for veterans to transition into permanent housing solutions.
Operation Transportation is an organization dedicated to providing free bus passes to veterans. These free bus passes are funded solely through donations from events such as the Freedom Fun Run 5K. By partnering with local businesses, such as Mid-Ohio Valley Transit Authority, we are able to assist in offering veterans free public transportation.
The Jan Dils Foundation is focused on assisting the Veteran community on all levels through events like the Freedom Fun Run 5K. The foundation is proud to support this mission by awarding scholarships to Veteran recipients for the school year.
More Information
Many thanks to these Sponsors without whom this event would not be possible!
Four-Star Sponsors
Three-Star Sponsors

Two-Star Sponsors

Sponsorship
For all sponsorship inquiries, please contact Eric Hillyard-Poling at
(304) 669-1301 or EricH@jandils.com
Contact The Race Director
To prevent spam, we kindly ask that you do not use the form below for solicitation of any kind.