WHERE
Ashland Central Park - Ashland, KY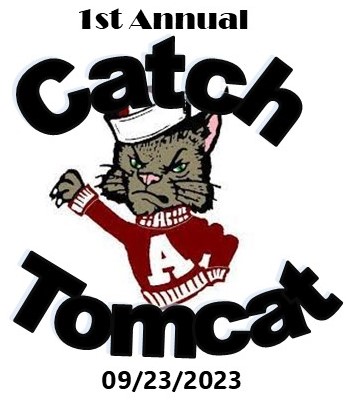 Course
Ashland Central Park has a 5K marked course.
Entry Fees
$25.00 for early registration by August 31st with free T-shirt included
$30.00 from September 1st to September 22nd (you can order T-shirt at ticket price)
$40.00 day of race registration ( you can order T-shirt at ticket price)
Age Groups
Fun Run not a timed race
Awards
Finishers medals to the first 200 to register!
Charity Information
Blazer High School Ashland Boys Basketball
More Information
This is a fun run! The challenge is to catch a Tomcat ball player's tail (one per runner) and the winner will be drawn from the tails. Tomcats will be at the start of the race and will enter the course at unknown locations throughout the race for your chance to catch one!
Contact The Race Director
To prevent spam, we kindly ask that you do not use the form below for solicitation of any kind.